Rolex revised its Submariner collection for 2020 and unleashed extraordinary demand for its Oyster model with a green bezel. Our test from the WatchTime archives looks at this latest version, with its revised case and new movement, to see if it lives up to the hype.
Initially, the dimensions were the source of some confusion. The specifications for the new Rolex model show a larger case at 41mm instead of 40mm. However, when the two models are placed side-by-side, the new replica watch almost looks smaller. In fact, the Oyster case has only increased by a very small amount, from 40.3 mm to 40.8 mm. However, the smaller lugs make it even more streamlined than its predecessor. The Oyster bracelet now measures 21 mm between the lugs instead of 20 mm, and the clasp is 1 mm wider.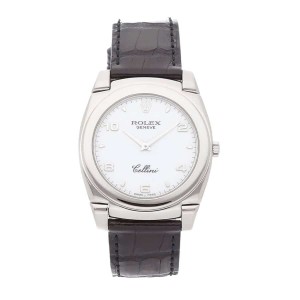 All in all, in the absence of a direct comparison, the difference is barely noticeable, except for the more refined lugs. Apart from the slightly wider hands, there are very few changes to the dial, except in the case of the Submariner LV, which, like our test watch, is a nod to reference number 126610LV, which stands for lunette verte (green bezel).
Also new is the small crown between the words "Swiss Made" on the dial, which, as we have seen in other Rolex models, represents the newer 3235 movement. Rolex has changed more than 90% of the components of its 3135 movement and has been granted 14 patents related to its development. In particular, shock absorption and reliability have been improved. Thanks to a new ball-bearing rotor, winding is more efficient and the power reserve can be built up more quickly. Some people may now be able to hear the rotor, whereas before it was silent.
The most important factor for the wearer is the increase in power reserve, from 48 hours to 70 hours. Rolex has achieved this increase through thinner barrel walls, which allow for longer mainsprings, and through the innovative Chronergy escapement, which increases the efficiency of the Swiss lever escapement by 15%. This is due to the modified geometry and skeletonized form, which reduces its weight.
Our copy watch did not quite reach these values on our Witschi chronometer. It was measured in every position and showed an average rate of -2.3 seconds per day. However, the individual positions remained close to the rate, between -1 and -4 seconds per day.