Queen Elizabeth II dedicated her life to the British people, ascending to the throne in 1952. She is the longest-reigning British monarch, having reigned for 70 years. The Queen is also recorded as having owned at least 14 wristwatches at one time and is probably one of the most famous female watch collectors of all time. Her choices were often practical, thoughtful and never intended to be more conspicuous than her exquisite jewelry.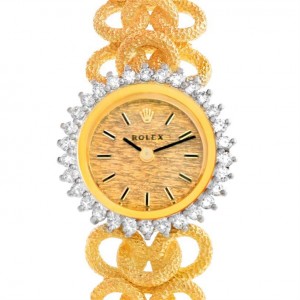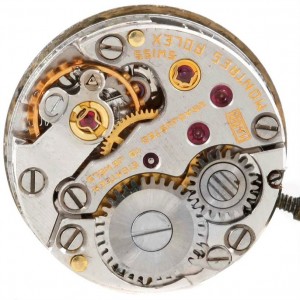 The watch was originally presented to her by the former President of France and eventually became one of Her Majesty's go-to timepieces. It observed the tradition that women should not look at their watches in public. If they need to do so, they must do so as discreetly as possible.
The Queen often wore the Patek Philippe Gold Oval during her official appearances. It was the ideal watch for the Queen, with a practical yet elegant aesthetic. The Golden Oval takes its name from the "golden ratio", a formula based on harmony, balance and divine proportion often found in nature. Looking at the perfectly symmetrical oval case of this model, we can see why Patek Philippe named this collection "Gold". The Queen's example features a silky white gold mesh strap, a diamond bezel and a 36-jewel automatic movement. Timeless and refined, just like the Queen.
It is clear that Her Majesty has an exceptional taste for the timepieces on her wrist. She also seems to have a fondness for replica Vacheron Constantin. Her collection also includes a diamond-set gold cocktail, model 4481.
The beautiful photograph of Queen Elizabeth II's Patek Philippe 4975/1G was taken at the Great Exhibition of Patek Philippe Horological Art at the Saatchi Gallery in London in 2015. The watch drips with brilliant-cut stones on the bezel, lugs and crown, with baguette-cut stones serving as hour markers. It is worn on a stunning multi-strand pearl bracelet that mimics high jewelry, just like her coronation watch. The Queen wore this stunning Patek Philippe watch on several occasions, on one occasion with George IV's famous national tiara.
It is widely believed that the Queen also owned a Jaeger-LeCoultre Reverso, although no photos seem to have circulated of her wearing it. The Reverso is known for its reversible case, originally designed to protect the dial during polo matches. She has also been photographed on several occasions wearing casual attire and leather bracelets from what appears to be several different Cartier gold replica watches. Again, few photos are available to substantiate this claim.