There's no escaping that vintage reissues are a part of the top replica watch collection landscape, now being a 'key pillar' for many replica brands, and guessing what they're going to pull out of the archives is always a fun game. So Andy and I polished off the crystal ball and had a stab at what we're going to see at SIHH and Baselworld 2018.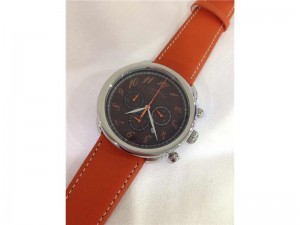 Andy: The fake Omega Flightmaster is one of those replica watches that was made for such a short period of time (about four years) that you really wonder what happened. It was a pretty meaningful watch for Omega, being the last time they specifically developed a movement for pilots. Now that we live in an age where practicality doesn't really matter, the Flightmaster is due for a comeback, and I think it's going to happen.
Felix: All eyes will be on Breitling in 2018, thanks to their new major-domo, Georges Kern. The general consensus is that it's a brand with an unbelievable history and back catalogue that's ripe for reissue, something the flying B has been slow to exploit. Given Kern's previous form at the fake IWC, I expect that's all about to change, and I'm excited to see what that change looks like.
Andy: Over the past few decades we've seen much tweaking on the original. Now I'm not saying I love faux-patina, but there is no surprise if we see a Navitimer released with a faux-tropical dial, and some creamy lume – which is obviously how brands let us know it's a reissue.
Felix: The tag Heuer Bund is a cult non-automotive Heuer that's surely due for a comeback. Originally made in the '60s and '70s, it was designed for use by for military pilots, notably the German Air Force. It has a hot military look and a backstory that marketing departments drool over, but my only concern is it might serve as a distraction for TAG Heuer's laser-like focus on their current darling, the Autavia. Likelihood: 7/10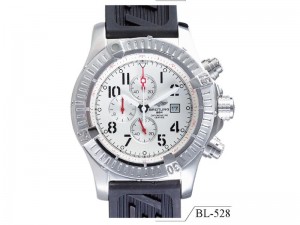 Andy: Universal Geneve have been asleep for quite a while. I think their last release was a limited Compax back in 2008. Imagine how great it would be to see them hit the fairs in 2018 with an authentic and perfectly executed Aero-Compax. It's an interesting one with some military provenance. There must be a reason UG have kept their office doors open, and website live, all these years. And they'd have to be across the outrageous prices their highly desirable vintage pieces now sell for.
Felix: Earlier this year IWC released a tweaked version of their Mark XVIII, the 'Tribute to Mark XI', with a dial and handset that's a faithful to the historic military piece. Next year I'd like to see the replica IWC take it one step further, launching a version of this replica watch motivated by the RAAF-issued fake watches.