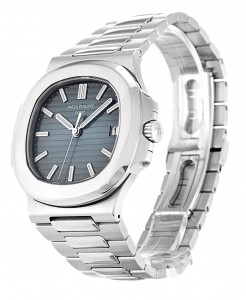 Patek Philippe launched two new models at the same time in 1938, six years after the first Calatrava, and both types had a lot in common. Both were 35mm, making them significantly larger than the other one and both retained the timeless, honest elegance of the Calatrava. But they were important different in other ways.
While the first model was produced mainly in gold, its objective clearly being to build on the success of the fake Patek's classic dress line, and it went in another direction and addressed the demands of a new clientele. This model was one of the first Patek Philippe wristwatches to be made in series with a stainless steel case. It was introduced during an era when gold watches were in fashion and precious metals were surely thought of as better investments. So these watches had to provide something else. And they did.
To begin with, the cheap watch had a screw-down caseback, making it the first huge water-resistant Calatrava, and the watch offered better resistance to magnetic fields than most thanks to a soft iron inner case. These traits are the reason why people like Briggs Cunningham picked a stainless steel model over the more luxurious model. These watches could be enjoyed whatever the circumstances, and so their owners could be as carefree as one could be in the 1940s with a Calatrava.
One reason I find these watches fascinating is the variety of styles in which they come. Very seldom have I seen the same watch twice, and my reaction to them is almost always different. As a matter of fact, I don't like all 565s equally, but that's sort of the point with this watch.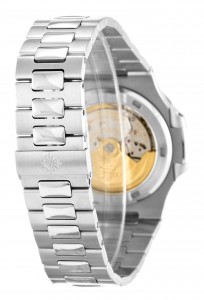 Patek Philippe replica didn't set itself too many rules when it came to making the fake watch. Many came in steel, but some were manufactured in gold. Some featured Arabic numerals, others occasionally had Roman numerals, and traditional Calatrava indexes even got the nod sometimes as well.
Quite a large number of the replica watches had seconds' hands at six o'clock, but actually, there are exceptions – Patek Philippe also made examples with central seconds. During its 14-year production run, the original watch would receive only one movement update, at the very end, when Patek decommissioned caliber 12"'120 and replaced it with caliber 12"'400. It is the same thing with the other version.